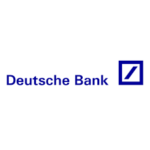 Job Title: AVP
Location: Pune
Role description:
Accountable for the engineering and leading a function in Corporate Bank Technology
Passion to deliver state of the art solutions and be hand-on technologist
Lead a team of engineers and create high performing teams
Aspirational in implementing leading technology advancements in the industry
Maintain hygiene, Risk and Control and Stability at to core to every delivery
Be a role model for the team
Technology Engineer
As a Assistant Vice President for Technology in our Technology team, you will partner with business, technology managers and Risk and Control team to create and maintain the application stack and execute the Programs. You'll be an integral part of the bank's infrastructure, guiding the Corporate Bank Technology team through the engineering practices. You will enable the digital environment that helps our people share their knowledge, expertise, and real passion for our business. Deutsche Bank is investing heavily in technology, which means we are investing in you. Join us here, and you'll constantly be looking ahead.
What we'll offer you
As part of our flexible scheme, here are just some of the benefits that you'll enjoy
Best in class leave policy
Gender neutral parental leaves
100% reimbursement under childcare assistance benefit (gender neutral)
Sponsorship for Industry relevant certifications and education
Employee Assistance Program for you and your family members
Comprehensive Hospitalization Insurance for you and your dependents
Accident and Term life Insurance
Complementary Health screening for 35 yrs. and above
Your key responsibilities:
Be a key player in building partnership with the Product and management stakeholders
Look beyond and go the extra mile to add value to the technology organization beyond the functional role
Lead by example and have client centricity at the core
Your skills and experience:
A minimum of 5 years hands-on experience developing Java based Monolithic/Microservices (preferably using Spring Boot framework)
A minimum of 5 years hands-on experience with Oracle 12c or higher
2 years of experience in DevOps – deployment automation
A minimum of 2 years hands-on experience in Cloud Computing especially with demonstrable use of Kubernetes, Docker, GIT, Maven, Ansible
Sound understanding of data structures and algorithms
Demonstrated ability to perform 3rd level support as the developed components move to production
Hands-on experience developing solutions on Linux RHEL7.x or higher OS
Sound understanding of DevOps practices including demonstrable experience in the recent projects
Experience designing and evolving RESTful API's
Application development experience using Agile Methodology
Experience with Test Driven Development (TDD) and writing automated tests
Experience with Continuous Integration and Continuous Deployment tools such as Jenkins and TeamCity are preferred
Experience with Application performance Management Software such as AppDynamics, New Relic, and/or Splunk is preferred
Demonstrated effective organizational skills and structured way of thinking in a diverse and inclusive environment
Understanding of J2EE platform principles with experience in ability to review codebase and partner with product/functional teams to extract business rules for transformational initiatives is preferred
A Full Stack Developer working in a dedicated pod
Individual will partner with UI/UX Design Team, Architects, Business Analysts and Stakeholders situated in multiple regions and time-zones; at varying capacity to understand requirements
Manage the SDLC of software components all the way to production including helping support the application to resolve production issues with appropriate triaging
How we'll support you
Training and development to help you excel in your career
Coaching and support from experts in your team
A culture of continuous learning to aid progression
A range of flexible benefits that you can tailor to suit your needs