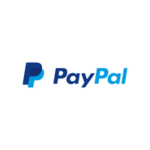 Job Description Summary:
At PayPal, we are reinventing how the world pays and gets paid. We understand that it is about people. We connect individuals to let them shop, get paid, donate, and send money using today's technology with the confidence that comes from the security and control PayPal enables. Are you ready to help us change the world?
The world's leading payments company, PayPal, brings together a family of brands that are revolutionizing the way people move money. At PayPal you will be immersed in an amazing community with a vibrant culture that thrives on innovation, collaboration, inclusion, and wellness.
Job Description:
We are seeking world-class problem solvers who have a passion for data and a relentless focus on execution and delivery. You will be most successful with a healthy combination of both, technical skills and business acumen. As a Data Analyst intern, you will generate insights by conducting extensive analyses of PayPal's rich data. In the process, you will develop a deep understanding of the payments business, our site functionality, further strengthen your analytic, leadership and presentation skills and gain exposure to a wide variety of functional teams within PayPal.
Understand how to make data visually appealing and simple to both navigate and comprehend for end-users
Aggregate data from various sources to construct streamlined data pipelines and integrate data from multiple PayPal systems.
Identify key business levers, establish cause & effect, perform analyses, and communicate key findings to various stakeholders to facilitate data driven decision-making.
Work closely across the matrix with teams like Finance, Marketing, Product, Engineering and senior executives.
What do you need to bring:
Experience with any or multiple of the following: Python, Java, Tableau, Jupyter Notebooks, Teradata, Hadoop/Hive, Oracle, JavaScript, SQL, Airflow, Linux, Perl, PHP.
Excellent understanding of computer science fundamentals, data structures, and algorithms. Demonstrated experience, familiarity and ease with handling large data sets and crunching numbers.
Information Retrieval (search/recommendation/classification) experience or Human Judgment/User Interface experience
Strong written and verbal communication skills with the ability to translate complex problems into simpler terms, and effectively influence both peers and senior leadership
University Graduate Position Information and Requirements: 
This is a university intern position. You must be graduating in 2025 with a bachelor's degree in computer science or related field from an accredited college or university.
globaluniversityinterndataanalytics
Additional Job Description:
Subsidiary:
PayPal