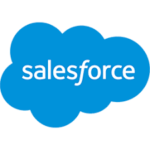 Job Category
Software Engineering
Job Title: PERFORMANCE Engineer, Service Cloud
Job Category
Products and Technology
Job Details
Service Cloud Performance Engineering team seeks Senior/Lead/Principal Engineers (grade level is flexible based on experience and skills) who are passionate about solving performance and scalability challenges of cloud applications.
Service Cloud is a Salesforce platform for customer service and support management. The Service Cloud team builds technology to automate service processes, streamline workflows and store and intelligently mine knowledge articles with AI to support customers solve problems. The platform supports interaction with AI-powered chatbots to get accurate automated answers quickly. Service Cloud Voice is a recent innovation on the Service Cloud platform that unifies phone, digital channels and CRM data in real-time in one centralized console.
The performance engineering team for Service Cloud specializes in a deep understanding of its features, system architecture, usage patterns & traffic; and uses this knowledge to drive synthetic transactions for performance and scale insights. The team engages in analyzing complicated performance and scale challenges by developing various test models to simulate production traffic and to project growth.
This is a great opportunity for engineers who are seeking to build & grow their career in performance engineering as well as to develop scaling and optimization insights on complex cloud applications. In this role, they will get software development opportunity to build tools and frameworks to measure, analyze, and optimize performance and scalability.
Responsibilities:
As a Performance Engineer with the Service Cloud team you will be responsible for –
Work closely with management, product owners, developers and quality engineers to understand product requirements, business use cases and to design appropriate performance/scalability simulations to measure and analyze performance and obtain insights into scalability and solve potential bottlenecks.
Participate in discussions and planning with other members of the engineering and product teams.
Design and implement scalability, stability, stress, reliability, availability, and longevity simulations using industry standard tools and custom developed software.
Encourage sound design principles that result in optimal code and non intrusive instrumentation.
Champion the definition of appropriate SLIs/SLOs appropriate service monitoring.
Mentor engineers in the organization.
Influence architecture by offering solutions for performance and scale challenges.
Required Skills:
Candidates having minimum of 5 years of relevant technical experience.
Strong knowledge of system architectures, operating systems, databases, middle tier components such as Java/J2EE, Kafka, and how to optimally utilize such systems to achieve performant and scalable systems.
Ability to dig deep into complex pieces of code to understand system design with an eye for performance and scalability bottlenecks with an aim to optimize code.
Ability to automate operations such as simulation execution, monitoring, analysis, and a deep desire to do it.
Performance Engineering experiences with a distinguished track record on technically demanding projects.
Ability to express your clear thinking in words and technical documents.
Strong knowledge of database performance, such as SQL tuning and optimization.
Strong knowledge of mid tier performance (e.g. Java profiling) and related tools.
Working knowledge of load generation / measurement software and concepts (e.g. JMeter, or other custom load generation software) for HTTP, REST, RPC and similar cloud systems.
Working knowledge of database tuning and administration (e.g. Oracle).
Working knowledge of operating system design / tuning / tools (e.g. Linux, OProfile).
Strong knowledge of Java, JavaScript, Python, Ruby or other programming languages.
BS, MS in Computer Science or equivalent.
Desired Skills:
3+ years working on multiple releases with short cycles (3-6 months).
Familiar with APM software.
Familiar with Java Application servers (e.g. Jetty, Resin, Weblogic, WebSphere, JBoss).
Familiar with database clustering/scaling technologies (e.g. RAC, Grid, OPS).
Familiar with cloud native architectures.