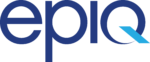 Job Description:
Job Description Summary:
The CDR Analyst plays a crucial role in our Cyber Incident Response team, responsible for analysing review protocols, applying protocol rules and guidelines, coding various types of documents, and extracting data from complex files. Proficiency in Microsoft Excel, including advanced features like macros, is essential for success in this role. The CDR Analyst will work with various document formats such as PDF, TXT, PNG, DAT, and more. Attention to detail and data accuracy are paramount in delivering top-quality service to our clients.
Job Responsibilities:
Analyze review protocols and understand the rules and guidelines specified.
Code a wide range of documents in accordance with the established protocols.
Extract data from complex files, ensuring precision and completeness.
Utilize Microsoft Excel extensively, including the use of macros and advanced features.
Work with various document formats, including but not limited to PDF, TXT, PNG, DAT, etc.
Collaborate with the Cyber Incident Response team to enhance data analysis and breach response efforts.
Maintain a high level of accuracy and quality in all data-related tasks.
Perform data manipulation and analysis to support incident response activities.
Contribute to the continuous improvement of data analysis processes.
Assist in the development and implementation of data-related strategies.
Stay updated on industry trends and best practices in data analysis and response.
Education & Qualification:
Graduates or Post-graduates' degree with a minimum of 2+ years of experience in Microsoft Excel, including advanced functionalities.
Strong data analysis and data manipulation skills are essential.
Preferred experience in Cyber Incident Response, Data Breach, or document review.
Proficiency in Microsoft Excel, including pivot tables, macros, text functions, lookups, and complex formulas.
Familiarity with review platforms like Relativity and Canopy is a plus.
Exceptional analytical and problem-solving abilities with acute attention to detail.
Capability to work independently and collaboratively in a fast-paced production environment.
Excellent verbal and written communication skills, including proficiency in English.
Ability to meet tight deadlines, manage multiple tasks, and uphold high-quality standards.
This position offers an exciting opportunity to contribute to our rapidly growing Cyber Incident Response business while leveraging advanced data analysis skills to provide exceptional service to our clients.
#LI_Remote
#LS.