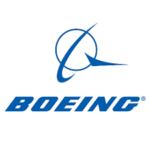 Job Description
Boeing India Engineering is currently looking for Associate Software Engineer – C++ to join their team in Bangalore, India. These positions will focus on supporting the AvionX and Embedded Software organization.
A successful candidate will understand the importance of collaboration as these positions will focus on working directly with the Architect or Technical Lead to implement technical solution helping to enable the business unit to meet their organizational goals.
Position Responsibilities:
• Develop High Level and Low Level Software requirements
• Estimate Code, test software development effort.
• Develop requirements, Code, test cases and test procedure for High Level and Low Level Software requirements
• Establish traceability from SW Requirement, Code and Test.
• Perform peer review on test cases, test procedure.
• Support project management by providing periodic status and required metrics data.
• Be a good team player in the agile team. Candidate should possess excellent communications skills to participate in Requirement/Design/Code/Test reviews, have a thorough understanding of version
control and software quality attributes, such as testability, portability and maintainability, and enjoy a self-driven and collaborative development approach.
• Be dynamic and support management and leads to ensure successful product deliveries.
• Identify, communicate and mitigate the Risk, issues and Opportunities on a timely manner.
Employer will not sponsor applicants for employment visa status.
Basic Qualifications (Required Skills/Experience):
• Bachelor's degree or higher
• Good Understanding of C++ and OOPS concept
• The Engineer should have desire to work in all aspects of the product life cycle development process
• The ideal candidate is a self-starter and someone who works well within a team
• Solid programming knowledge (4+ years) with C/C++
• Real Time Operating System (RTOS) experience
• Experience writing and developing software requirements with little or to no existing requirements
• Strong experience with Linux or Unix experience
• Proficiency in building, integrating with, and supporting Application Program Interfaces (APIs) using a variety of languages, data formats, and data transformations
• Exposure to Python
• Experience in automated and functional testing
• Exposure to BDD (Behavior Driven Development)
• Experience in working in Agile development model
• Experience in Software integration testing in integration Lab Environment.
• Systems Thinking – Ability to understand the big picture and the inter-relationships between components of systems and plans and anticipate future events.
• Analytical Skills – Skill and ability to: collect, organize, synthesize, and analyze data; summarize findings; develop conclusions and recommendations from appropriate data sources.
Typical Education & Experience: Education/experience typically acquired through advanced education (e.g. Bachelor) and typically 4 or more years' related work experience or an equivalent combination of education and experience (e.g. Masters + 3 years' related work experience, etc.).
Relocation:
This position offers relocation.
Export Control Requirements: Not an export control position
Equal Opportunity Employer:
We are an equal opportunity employer. We do not accept unlawful discrimination in our recruitment or employment practices on any grounds including but not limited to; color, religion, national origin, gender, sexual orientation, gender identity, age, physical or mental disability, genetic factors, military and veteran status, or other characteristics covered by applicable law.
We have teams in more than 65 countries, and each person plays a role in helping us become one of the world's most innovative, diverse and inclusive companies. Applicants are encouraged to share with our recruitment team any accommodations required during the recruitment process.
Experience Level
Individual Contributor
Contingent Upon Program Award
No, this position is not contingent upon program award
Schedule
Full time