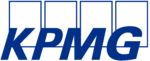 Proficient in Core Java and Java Enterprise Edition(Spring Boot, Spring Batch, Spring Scheduler, Hibernate, Spring Security)
Proficient in Angular, Node.js and popular frameworks like Bootstrap, Material, etc.
Good understanding of SQL and should have worked in popular databases like Postgres, MSSQL, MySQL, DB2, Oracle, MongoDB (Any 2)
Knowledge and experience in AI and ML, or LLM models like LLaMA2 will be an added advantage.
Experience in CICD pipeline creation using Git, Jenkins and Docker will be an added advantage.
Equal employment opportunity information

KPMG India has a policy of providing equal opportunity for all applicants and employees regardless of their color, caste, religion, age, sex/gender, national origin, citizenship, sexual orientation, gender identity or expression, disability or other legally protected status. KPMG India values diversity and we request you to submit the details below to support us in our endeavor for diversity. Providing the below information is voluntary and refusal to submit such information will not be prejudicial to you.
QUALIFICATIONS
B.E/B.Tech. in Computer Science or IT