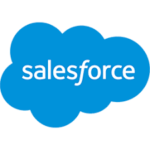 Responsibilities include:
Evangelising Service Cloud value to customers (including c-level execs and IT) and field teams;
Business requirements assessment and delivery of findings including key pain points, proposed solutions to meet business needs, and ROI where applicable;
Development of a technical sales strategy;
Configuring and effectively demonstrating our solutions in a way that closely reflects each customer's business (tailored demonstrations);
Discussing and proposing solution architecture that includes common call centre infrastructure integration, back-office system integration, and workflow process definition;
Working well in a matrix organisation, including AE field sales, SE service executives and implementation partners;
Execute enablement activities (Webinars, Best Practices, Knowledge Share, etc.)
The Service Cloud Solution Engineer works closely with Field Sales teams and Service Cloud Account Executives, their peers, and product management to deliver the appropriate solution and establish credibility and trust with the customer.
Skills Required
Deep functional understanding of call centre/contact centre operations and processes
Curiosity and energy – ability to understand the customer's true pain points
Ability to work as part of a team to solve technical problems in varied environments
Ability to multi-task, work in a demanding team environment, understand and be responsive solutions creatively to establish a differentiated architecture and solution
Previous experience as a Sales Engineer/Architect for a CRM company or similar technology
Willingness to travel (up to 50% depending on location and assigned teams)
Knowledge of related applications, relational database and web technology
Application configuration experience (applied understanding of setup / configuration to customer needs, work under tight deadlines, work independently, and a willingness to take ownership of problems Contact Centre related technology CRM solutions).
Skills Desired
Understanding of the Service Cloud product suite and platform
Past experience with one or more of the following customer service solutions: Zendesk, ServiceNow, Live Person, RightNow, Microsoft Dynamics, Siebel, Oracle on Demand, Pegasystems, Kana, Nuance
Contact or call centre-based applications experience is beneficial, including both telephony & WFO/WFM solutions (Amazon Connect, Vonage / New Voice Media, Aspect, Genesys, Avaya, Cisco, Verint, NICE, Calabrio)
Interest or experience in AI, automation, Generative AI Strategy and machine learning algorithms
Field-service applications experience is beneficial (Click Software, IFS, ServiceMax, TOA)
Back-office / ERP system understanding – order management, accounts receivable / payables, collections, contracts (service), installed base
Basic experience/understanding of HTML/CSS and other web based technologies is an advantage
Workflow / BPM / integration experience
Experience with relational databases such as Oracle and/or Microsoft SQL Server