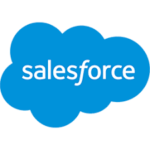 Responsibilities:
* A strong MTS owns multiple features within their product area. Capable of owning complex or highly ambiguous features. Has broader understanding of all functionality owned by their scrum teams.
* Collaborate closely with Development teams to iterate on feature development as much as possible . Aware of industry standard techniques used to ensure high quality software, such as testing tools, development methodologies and engineering practices.
* Advises scrum team members on quality concerns and supports them in improving design and development practices.
* Influences SFDC quality tools and processes by providing feedback and suggestions for improvements.
* Has developed deeper and broader knowledge of the platform and applications through pairs testing, testing parties, scrum team work, and ongoing training.
* Has a solid understanding of the areas their scrum teams own and knows "what they don't know" about the application and seeks out the necessary understanding to ensure thorough test coverage.
* Has an expert-level knowledge of many areas of that product. Is the "go-to" person for the areas that their scrum team owns. Should be able to understand and assess risk for cross-functional impact based on developed understanding of the significant portions of the application.
* Works with the scrum teams closely every sprint. Advocates for practices that contribute to high quality including iterative development, test driven development, implementing constructive feedback from sprint retrospectives, maintaining excellent automation coverage, etc.
* Approaches problems with curiosity and open-mindedness. Pro-actively looks for ways to streamline and/or improve efficiency by contributing to repeatable processes, automation & documentation. Generates innovative ideas and solutions to problems.
* Strives to understand technical implementation of their feature. Understands integration, security issues that affect their feature areas.
* Adopt to the use of github or version controls tools.
* Solid programming skills (preferably Java, Java Script) as appropriate for their team and hands on experience. Demonstrates knowledge of databases (i.e., is able to use database tools with minimal guidance)
* Carefully monitors the accuracy and quality of work methods and outputs. Is committed to excellence. Seeks out and applies best practices. Probes and looks past symptoms to determine the underlying causes of problems and issues. Addresses problems with accuracy, speed and thoroughness.
* Creates new automation with mentoring. May fix bugs in current automation. Adopt at using annotation tools and follows best practices. Contributes to increasing automated test coverage.
Required Skills and Experience
* 3+ years hands-on quality automation testing experience on the Salesforce platform
* Testing Experience in Salesforce Applications
* Knowledge of quality assurance methodologies and practices
* Knowledge of programming languages such as Java / JavaScript
* Develop, maintain and execute automated test scripts using keyword driven Framework/Selenium
* Knowledge of Page Object and Page Factory patterns
* Ability to write database queries and establish DB connections to execute automation scripts along with the UI automation
* Working knowledge on Karate test automation framework [both UI and API ]
* Should be able to develop Karate framework related functions and reusable libraries
* Strong knowledge on CI/CD processes and enterprise pipeline setup;