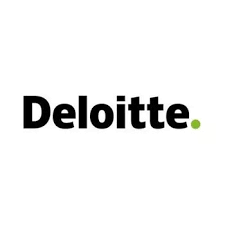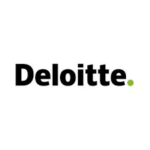 Job Title:  Enabling Areas – SAP SF RCM/PMGM/ONB – Information Technology 1
Job requisition ID ::  53705
Date:  Sep 3, 2023
Location:  Bengaluru
Designation:  Manager
Entity:  Senior Consultant / Manager SAP Success Factors
DEPARTMENT:  Information Technology Support – India
JOB TITLE:  Senior Consultant / Manager – SAP SF
JOB SUMMARY:         
Responsible for implementing SAP SF submodules RCM (Recruiting Management), ONB (On-boarding), SP (Succession Planning) and CMP (Compensation Management) and providing Support on an ongoing basis to all Deloitte India and its cluster countries (Mauritius, Sri Lanka and Bangladesh). Also, should have sound knowledge of Workflow, Business Rules, Foundation Objects and Succession Data Model.
JOB RELATIONSHIPS:
Position reports to:   Manager/Associate Director
Role:                          Individual contributor
DUTIES AND RESPONSIBILITIES:
Act as an integrator for SAP HR and SAP SF.
Change Request & providing support to existing productive functionalities.
Analyse Symptoms, Define the Problem and Provide the Solution.
Effective Problem Management & Consulting Skills.
Deliver Solutions according to SLAs.
Complete Documentation e.g. Functional Specifications, Configuration Documents, User Manuals, Training Materials, etc.
Conduct End User Trainings.
Coordinate with other consultants across module and with Global Team
Supports Testing for Global Projects
POSITION REQUIREMENTS:
EDUCATION/EXPERIENCE:
Bachelor's Degree.
Certification in SAP SF is a must.
Have worked as a SAP SF Consultant in at least 2/3 full life cycles of SAP SF implementation projects.
Should have experience in Inbound and Outbound Interfaces.
Have at least 12 years of functional experience in the area of HR.
KNOWLEDGE:
ITIL processes.
Expert in MS Office.
KEY COMPETENCIES:
Good to have SAP ECC HR and SAP SF EC (Employee Central) experience.
Candidates must have good Customer Service approach with a Logical Problem Solving Ability.
Strong Configuration Knowledge in accordance with the Solution Design.
Should be able to Train the User Community.
Should be able to create Test Plan, Test Scripts and Cutover Activities.
Good Communication/Presentation skills with excellent Verbal and Written abilities.
Excellent Interpersonal Skills and the ability to work in a Team Environment.
Reliable and Cooperative Team Player, displays Consideration and Respect for Others.
Displays Tact, Patience and the Ability to Handle Stressful situations.
Demonstrates Competence and Character that inspires trust.
Independently and Proactively Communicates Issues, Priorities and Objectives.
Ability to Anticipate, Identify and Solve Critical Problems.
Ability to Develop and Articulate Technical Concepts for General Use.
WORK ENVIRONMENT:
Shared office space – Western & Central Suburb in Mumbai.