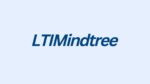 Location: Pune, MH, IN
• Expertise in the Oracle PL/SQL• Strong BFS Domain knowledge with exposure in Risk & compliance area
• Knowledge of data modelling and ETL design
• Fundamental analytical and conceptual thinking skills.
• Experience creating detailed reports and giving presentations
• Excellent planning, organizational, and time management skills
• Good to some SQL/Data analysis skills
• Working in Agile projects is an added advantage
• Recommending, developing and implementing ways to improve data reliability, efficiency and quality.
• Must have Good verbal and written communication in English, Strong interpersonal, analytical and problem-solving abilities..
• Mandatory certification: Oracle Database SQL Certified Associate

Job Segment: ERP, Database, SQL, Oracle, Engineer, Technology, Engineering