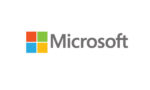 Qualifications
Currently pursuing MBA degree with at least one semester/quarter remaining after internship.   

 

2 – 4 years of relevant work experience in program management in a technology / product firm is a plus
Ability to demonstrate understanding of computer science fundamentals that affect code implementation and customer experience.

 

Some experience building software or technology for customers beyond the classroom environment is preferred. 

 

Demonstrated ability in feature definition, design and feasibility.

 

Familiarity with managing complex project schedules and nurturing cross-group collaboration.  

 

Demonstrated ability in estimating development time and relevant challenges to delivery.   

 
Strong written and verbal communication skills and a desire to create an open and collaborative team culture.

 

Demonstrated skills in negotiation and conflict management.