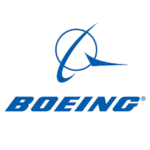 Position Responsibilities:
Works with the current Boeing team towards a common UXD frame-work, and delivers superior user experience across all designated applications in a uniform and standardized manner.
Contributes towards the evolution of the UI/UXD standards with the Boeing UX team.
Understands given technical direction and guidance, regarding approved processes, tools, technology and skills for projects or processes.
Comprehensively assess the broad set of technical requirements from multiple stakeholders and develop suitable approaches to develop a portfolio of rich capabilities that caters to a broad range of requirements from diverse customers.
Uses UX best practices to identify key usability issues with the existing product and justify development investments in terms of user productivity benefits.
Works with cross functional teams including Boeing UX, product management, business analysis, and engineering to define, design and implement clear, contemporary/modern, and consistent solutions for the product direction, visuals and experience.
Coordinates and communicates regularly with experts in Boeing organizations around the world including design collaboration and design reviews with Boeing UX team/management.
This position will support initiatives of Boeing India organization related to engineering excellence, employee development, mentoring, customer engagement etc.
Basic Qualifications (Required Skills/Experience):
Education/experience typically acquired through advanced education (e.g. Bachelor) and typically 2 to 4 years' related work experience or an equivalent combination of education and experience (e.g. Master's 1 years' related work experience.
Must have hands-on work experience in Sketch, Flinto, InVision and Adobe design tools.
Must have hands-on work experience in Apple UX design standards
Must have 2 to 4 years of related experience in UX design
Must have hands-on experience in creating UX designs for windows web & mobile applications (IOS)
Must have hands-on experience in User Experience Design (UXD) including visual design, communication and content presentation principles, human interaction design, user (role) research/modeling, interface design, usability optimization, UXD frame-work and architecture across multiple devices and platforms.
Good to have exposure to user interface prototyping techniques using HTML, Flash or other programming tools/environment
Should be able to present designs and key milestone deliverables to peers and stakeholders while clearly communicating design rationale.
Demonstrated ability to create positive impact on customer by developing polished, cohesive, effective, and user friendly applications for large and complex aviation related simulation systems.
Ability to understand and communicate with technical experts over a wide range of technical topics.
Knowledge of aviation industry id preferred.
Understands the structured, iterative, and agile software development processes.
Must be flexible, with a high tolerance for organizational complexity and ability to work with partners from within Boeing and outside.
Communication – strong written and verbal communication skills, ability to prepare comprehensive reports, proposals, Statements of Work, and connect technology to business considerations (e.g., ROI). Candidate must be fluent in English, and have expertise in using MS Office tools.
Candidate must be a self-starter with a positive attitude, high ethics, and a track record of working successfully under pressure in a time-constrained environment.
Preferred Qualifications (Desired Skills/Experience):
Bachelors/ Master's Degree in design is required with a strong portfolio
Candidates with experience in Aviation domain will be preferred.
Experience working in a global organization is preferred.