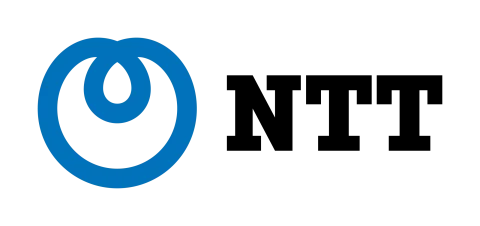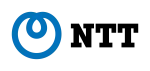 Senior Business Analyst
Location

 Chennai, Tamil Nadu, India
Category

 Consulting And Advisory Services
Job Type

Full Time
Working at NTT
Demonstrable experience as a Business Analyst gained within a technology services environment
Experience as a system administrator or developer would be advantageous
Demonstrable experience in and with all operational aspects of a Services business, preferably with a Systems Integrator
Demonstrable experience in the process of developing and implementing new services and systems
Understanding of and experience with ITIL (IT Infrastructure Library)
Demonstrable experience in coordinating and managing tasks, and small projectsAct as a bridge between the business problems and the technology solutions.
Analyse, transform and ultimately resolve the business problems with the help of technology.
Work with internal clients and apply best practice methodologies to determine business requirements and to define solutions to address business, process, information and system problems, improvements or change.
Deliver business projects in line with sponsor requirements and enterprise architecture.
Proactive development and deployment of enhanced services and platforms, covering all the functional aspects from service/product definition through to build and deployment.
Ensure the identification and documentation of operational gaps including user guides, templates, test cases and related user training.
Assist with the resolution of issues pertaining to the service.
Adhere to and follow the relevant development and support processes.
Communicate and escalate if any issues arise or deliverables cannot be met and request assistance to ensure closure of issues.
Take responsibility for delivery of project elements with minimal supervision
What will make you a good fit for the role?
Broad understanding of business practices and processes
Excellent team player who displays good client service orientation with well-developed administrative and organisation skills
Deep expertise in specific systems, processes and technologies that they will be required to analyse
Meticulous attention to detail whilst working under pressure
Excellent verbal and written communication skills
Ability to listen empathetically
Ability to build rapport and engage effectively with a variety of stakeholders
Knowledge of project management methodology
Excellent analytical skills with the ability to convert business requirements into operational deliverables (functional requirements) to meet business objectives
Excellent documentation skills, in particular, functional requirements, test cases, system user documentation, processes and procedures and presentations
Very good working knowledge of Microsoft Exchange, Word, Excel Project, PowerPoint and Visio
Understanding of systems generally used in a services organisation e.g. ServiceNow, Siebel, Remedy, SAP, EMS would be advantageous
Equal Opportunity Employer
NTT is proud to be an Equal Opportunity Employer with a global culture that embraces diversity. We are committed to providing an environment free of unfair discrimination and harassment. We do not discriminate based on age, race, color, sex, religion, national origin, disability, pregnancy, marital status, sexual orientation, gender reassignment, veteran status, or other protected category
Join our growing global team and accelerate your career with us. Apply today.
A career at NTT means:
Being part of a global pioneer – where you gain exposure to our Fortune 500 clients and world-leading global technology partners and work with a network of over 40,000 smart and diverse colleagues across 57 countries, delivering services in over 200 countries.
Being at the forefront of cutting-edge technology – backed with a 150-year heritage of using technology for good. With 40% of the world's internet traffic running on our network and where Emoji were first invented, you can be proud of the group's many new 'firsts'.
Making a difference – by doing meaningful work that helps to shape the future for our clients, and across industries and communities around the world.
Being your best self – in a progressive 'Connected Working' environment that promotes flexibility, connection and wellbeing. Where diversity and different perspectives are embraced to ensure equal opportunities for all.
Having ongoing opportunities to own and develop your career – with a personal and professional development plan and access to the broadest learning offerings in the industry.