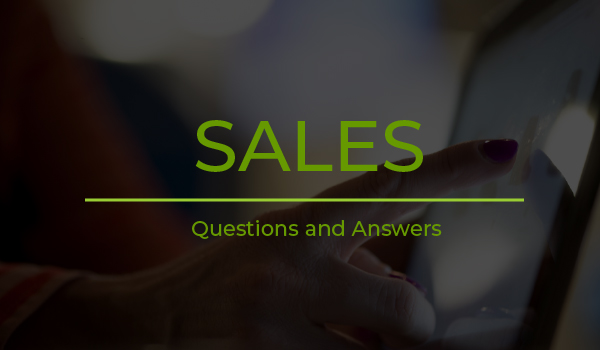 Are you preparing for Sales interview? In this article, we've prepared Sales Interview Questions and Answers for fresher's and experienced candidates. These questions can be asked in many ways. Be ready to answers these interview questions.
Tell me about yourself?

Why are you interested in this role?

What are your long term and short term goals?

What do you know about our company?

Why should I hire you?

Why do you want to work in sales position?

How would your colleagues describe you?

What are your biggest strengths?

What are your biggest weaknesses?

When do you feel to stop pursuing a client?

How do you take rejection?

How do you define success?

What is your least favourite part of the sales process?"

Being a sales person what few questions you would like to ask your prospect?

Have you ever had to break up with a client or prospect? How did you approach that?

How do you research prospects before meeting or calling? What sort of information do you look for?

How do you keep up with the recent industry trends in sales?

How could you engage Social Media in your selling process?

How do you generate, delivery, and close sales opportunities?

What motivates you to do sales work?

Are you handling with angry calls?

Are you comfortable with sales targets?

How would you describe your perfect work environment?

Are you comfortable with weekends or nightshifts?

Tell me about a time that you failed to achieve goals you set. What went wrong and how could the outcome have been different?

Tell me about the toughest sale you've ever made?

How do you keep update on your target market?

What do you consider your most significant sale achievement to date?

Tell me about something as if I have never heard it before."

Where do you see yourself 5 years from now?

What are your hobbies?

Sell me this pen or phone?

Are you willing to relocate?

What are your salary expectations?

Do you have any questions for us?
Some Interview Questions and Answers