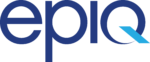 Top Skills:
VMware vCenter Server 6.5/6.7 VMware ESXi 5.5-6.7 VMware vSphere Enterprise Plus / Standard VMware vSan VMware vRealize Operations Manager Complex VMware Troubleshooting
Essential Duties and Responsibilities
5 years of experience building complex VMWare configurations.
Deployment, management, upgrades, and support of VMware technologies
Administration of VMWare vSphere environments.
Administration of ESX, DRS, HA, vSwitches, etc.
Complex troubleshooting of VMware related issues
Ability to use esxtop for console troubleshooting
Utilize VMware PowerCLI and PowerShell for scripting/automation of tasks
Team-oriented, self-driven expert who is able to work with minimal supervision
Ability to work on multiple projects and tasks simultaneously
Ability to work and collaborate with remote workers and management
Ability to create up-to-date documentation for all systems
Ability to effectively document technical work performed
Performing capacity planning, workload modelling, and prediction. Ensuring systems maintenance of storage and related systems.
Provides escalation support for VMware related incidents from tier 2 engineers
Provide thoughtful review and guidance of VMware configurations
Education, Experience and/or Skills Required:
BS degree or equivalent in computer science. Equivalent experience may be substituted for formal education
5+ years of VMWare experience
Network troubleshooting, root cause analysis, host and network-based forensic experience
VMware Certification (VCP) preferred.
Demonstrate in-depth knowledge of the full VMware and suite and all functions.
Availability to be on call 24/7
Cisco UCS and Windows Server experience a bonus.