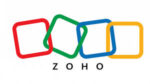 Role : Software Developer
Skill Set : C++, Java
Design and develop high-volume, low-latency applications for mission-critical systems, delivering high-availability and performance.




Contribute in all phases of the product development life cycle.




Write well-designed, testable, efficient code.




Ensure designs are in compliance with specifications.




Prepare and produce releases of software components.




Support continuous improvement by investigating alternatives and technologies and presenting these for architectural review.