Entry Level
Full Time
Internship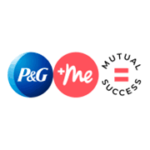 Job Location
Mumbai
Job Description
Procter & Gamble is one of the largest FMCG (Fast Moving Consumer Goods) company in the world with strong brands
like Pampers, Ariel, Always, Gillette and Oral B just to name a few. For more information about P&G the company and our
brands please visit www.pg.com and our career website at pgcareers.com
Information Technology uses information and business knowledge to craft innovative solutions that change the way P&G
runs business.
Do you want to belong to one of the most advanced global IT and shared Services organizations in the world, transforming
every single day the way business is done through technology and innovation? Do you have passion for technology and
desire to learn and grow continuously? A career in IT with us will build your ownership and influencing skills, and provide
you a breadth of experiences across multiple businesses.
Your Role as an Intern in IT:
Be accountable to deliver the assigned project with the associate measurable business value.
Work autonomously, balancing your own time effectively in collaboration with others
Actively search for improved ways to run business processes and/or applications.
Build collaborative relationships with the various teams you interact with, understanding and communicating effectively with internal and external business partners.
Enthusiastically communicate the status of the project, activities and help to remove roadblocks.
Build your own skills and knowledge through the job experience, coaching & training.
You will be supported by a coach day to day and have access to experienced IT colleagues for mentoring.
Responsibilities as of Day 1 – you will feel the ownership of your project from the beginning, and will be given specific projects and responsibilities
Continuous coaching & mentoring– you will work with passionate people and receive both formal training as well as day-to-day mentoring from your manager
Dynamic and respectful work environment – employees are at the core; we value every individual and encourage initiatives promoting agility and work/life balance.
Paid Learning Experience: We treat you like a real full time employee, not only in terms of the responsibility you seek, butalso by providing you with a competitive monthly stipend.
"Everyone valued. Everyone included. Everyone performing at their peak".
Job Qualifications
We are looking for Students:
Currently studying towards Bachelor's/Master's degree with one of the following majors: Computer Science, Information technology or any relevant majors
Have drive and passion to transform how the business runs
Capability to develop mastery in one or more of the IT Disciplines – Application & Integration, Infrastructure, Data &
Analytics, IT Security & Risk with evidence of good technical expertise.
Passion for solving wicked problems through the application of technology such as Cyber Security, AI and Robotics,
Virtual and Augmented Reality, Internet of Things or Blockchain
Excellent collaboration skills and working comfortably across teams
English fluency
Who are eligible to participate in the Summer Internship Placement process at their campus and have received the link to this site from their campus Placement Committees. All further communication will be routed via the committee.
Job Schedule
Full time
Job Number
R000089123
Job Segmentation
Internships (Job Segmentation)