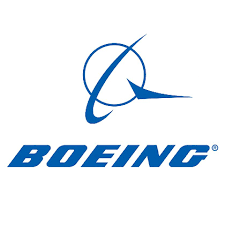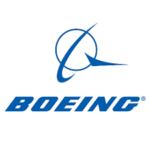 Location Bengaluru, KarnatakaCompany
Job Description
At Boeing, we innovate and collaborate to make the world a better place. From the seabed to outer space, you can contribute to work that matters with a company where diversity, equity and inclusion are shared values. We're committed to fostering an environment for every teammate that's welcoming, respectful and inclusive, with great opportunity for professional growth. Find your future with us.
Position Responsibilities:
Develop automated/manual Test scenarios to test High Level and Low-Level Software requirements
Should be able to create test strategy and specification documents, writes functional and non-functional test cases based on the product requirements.
Estimate test software development effort.
Participate in defining test strategy
Develop Software integration test Scripts to verify the correct implementation of High Level requirements
Builds E2E test environment, executes test cases and reports test results in the test management tool.
Hands on Experience in JIRA, TestRail or similar tools
Ability to understand automation framework, write and execute test scripts.
Establish traceability from SW Requirement and Test.
Perform peer review on test cases, test procedure.
Support SRR (Systems Requirements Review), PDR (Preliminary Design Reviews), CDR (Critical Design Reviews), TRR (Test Readiness Review) and Formal Qualification.
Support project management by providing periodic status and required metrics data.
Be a good team player in the agile team. Candidate should possess excellent communications skills to participate in Requirement/Design/Code/Test reviews, have a thorough understanding of version control and software quality attributes, such as testability, portability and maintainability, and enjoy a self-driven and collaborative development approach.
Be dynamic and support management and leads to ensure successful product deliveries.
Identify, communicate and mitigate the Risk, issues and Opportunities on a timely manner.
Employer will not sponsor applicants for employment visa status.
Desired Skills:
Bachelor's degree or higher
Basic Qualifications (Required Skills/Experience):
Bachelor's degree or higher
Good Experience in Python and LDRA
Experience in automated and functional testing
Good Understanding of C++ and OOPS concept
Good understanding of DO-178C verification and Validation processes
Experience in working in Agile development model
Exposure to "Robot Framework-Python" or similar framework
Experience in Software integration testing in integration Lab Environment.
Systems Thinking – Ability to understand the big picture and the inter-relationships between components of systems and plans and anticipate future events.
Analytical Skills – Skill and ability to: collect, organize, synthesize, and analyze data; summarize findings; develop conclusions and recommendations from appropriate data sources.
Typical Education & Experience:
Education/experience typically acquired through advanced education (e.g. Bachelor) and typically 5 or more years' related work experience.
Relocation:
RELOCATION BENEFITS IF INDICATED ARE LIMITED TO IN-COUNTRY MOVES AND ARE NOT AVAILABLE FOR OVERSEAS RELOCATION. THERE IS NO EXPATRIATE PACKAGE ASSOCIATED WITH THIS POSITION.
Export Control Requirements: Not an export control position
Equal Opportunity Employer:
We are an equal opportunity employer. We do not accept unlawful discrimination in our recruitment or employment practices on any grounds including but not limited to; color, religion, national origin, gender, sexual orientation, gender identity, age, physical or mental disability, genetic factors, military and veteran status, or other characteristics covered by applicable law.
We have teams in more than 65 countries, and each person plays a role in helping us become one of the world's most innovative, diverse and inclusive companies. Applicants are encouraged to share with our recruitment team any accommodations required during the recruitment process.
Bachelor or Master of Engineering degree and 6 to 8 years of related work experience in Embedded Avionics System Software development, Validation / Verification, Functional Integration and certification.
All information provided will be checked and may be verified. This requisition is for an international, locally hired position. Candidates must be legally authorized to work in India. Boeing will not seek immigration and labor sponsorship for any applicants; this is the responsibility of the job candidate. Benefits and pay are determined at the local level and are not part of Boeing U.S.-based payroll. RELOCATION BENEFITS IF INDICATED ARE LIMITED TO IN-COUNTRY MOVES AND ARE NOT AVAILABLE FOR OVERSEAS RELOCATION. THERE IS NO EXPATRIATE PACKAGE ASSOCIATED WITH THIS POSITION.
Experience Level
Individual Contributor
Contingent Upon Program Award
No, this position is not contingent upon program award
Schedule
Full time