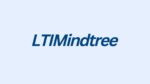 Location: Hyderabad, TG, IN
Primary Skill : Abinitio, Unix, SQL
Experience Range:    3-12 Years
Hiring Locations:     Pune/Mumbai/Chennai/Bangalore/Hyderabad
Job Description:
• 3-12 years of work experience in Ab Initio.
Should have hands on experience in Basics of Abinitio (i.e.: Plans/GDE/PSETs and complex/components/co-op/tagging/backend commands/Generic graphs)
• Strong SQL fundamentals
• Experience in Ab In to migration projects like co-op upgrades
• Experience in handling Generic graphs, Plans, PSETs and complex ab initio graphs
• A good end to end knowledge in ETL landscape; starting from source system, warehouse, mart and reports
• Experience in data migration on cloud projects involving ab initio
Good analytical and logical skills in writing SQLs, Stored Procedures and creating Marts/Views in Teradata
Very strong ETL Concepts and hands-on experience on Ab Initio ETL Tool (Basic & Advanced)
• Strong communication and presentation skills.

Job Segment: Database, SQL, Warehouse, Business Intelligence, Data Warehouse, Technology, Manufacturing