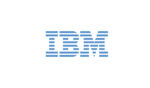 Your Role and Responsibilities
Who you are:
The Cloud Developer is a key role in the growing and dynamic IBM Automation organization. As a developer for Cloud Pak System (CPS) product, you will be focused on development and support of CPS and interfacing with product management, development teams across locations, and end users, to solve complex problems. You may have leadership responsibility of tracking work for 1 or more people and giving them technical direction.
What you'll do:
You will be part of a strong, modern team culture driven to create world-class development and deployment environments, delivering an industry leading user experience for our customers. Working out of a modern office in the heart of the city, you will be valued for your contributions in a rapidly growing organization with dynamic opportunities. Each day, you will attend daily team scrums and project meetings to make important contributions in the development and architecture of automated solutions to continue building and optimizing our cloud and deployment infrastructure.
Required Technical and Professional Expertise
Experience with Routing/Switching, vlans, private vlans, spanning tree, link aggregation, troubleshooting network issues, switch issues, layer 2 issues, layer 3 issues, understanding of TCP/IP communication, switch upgrade, Mlag/vPC, trunking.
Understanding of snmp, ntp, NAT, Inter-VLAN routing.
Groovy, Java, REST/micro services, need to work on debugging/troubleshooting/development activities.
Strong communication and interpersonal skills.
Willing to work in off hours if required.
Preferred Technical and Professional Expertise
5-7 years of industry experience working with above technologies.