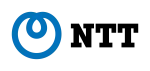 Key role and responsibilities:
Assist with refining the logical design of the database to enable the translation into a specific data model
Assist with the mapping out of the conceptual design for a planned database
Participate in the writing of database documentation, including data standards, procedures and definitions for the data dictionary (metadata)
Create, test and execute data management languages
Monitor the performance and manage the parameters of the database to ensur the execution of speedy query responses
Monitor production databases regularly or respond to any database issues by bringing down the database or taking the database offline
Proactively support the development of database utilities and automated reporting.
Set up data sharing and disk partitioning
Enable front-end users to access data concurrently in a way or form that suits their particular needs
Work closely with the Change Control and Release Management functions to commission and install new applications and customising existing applications in order to make them fit for purpose
Apply the patches and upgrade the database as required by the design team
Communicate regularly with technical, applications and operational employees to ensure database integrity and security
Maintain data standards in accordance with business requirements, NTT policies and the data protection legislation
Work in accordance with the security information requirements and procedures of the company.
Perform installation, configuration and maintenance of database management systems and related software within the context of a database administration plan
Knowledge, skills and attributes
Working knowledge of data encryption techniques and database querying and management tools
Ability to manage multiple projects concurrently while maintaining a high level of attention to detail on each project
Ability to learn new technologies as needed to provide the best solutions to all stakeholders
Strong problem analysis skills to include the use of mathematical concepts to validate results
Strong analytical mind and business acumen
Ability to collect, organise, disseminate and present significant amounts of information
Ability to communicate complex IT information in simplified form depending on the target audience
Sound understanding of the principles of data architecture and data services
Solid knowledge of relational database design and administration
Knowledge of application development lifecycle and data access layers
Demonstrate the ability to plan and organise
Problem-solving aptitude
Excellent problem solving and troubleshooting skills
Highly process orientated with great documentation skills
Strong analytical skills related to working with unstructured datasets
Ability to manipulate, process and extract value from large, disconnected datasets
Ability to work under pressure and meet deadlines
Solid understanding of database design principles
Ability to manage multiple database and application services in a highly complex integrated environment
Ability to maintain data integrity of databases
Academic qualifications and certifications:
Bachelor's degree or equivalent in computer science, engineering, information technology or relevant field
Relevant certification, such as MCSE DBA, oracles associate or equivalent
Relevant ITIL certification required
Experience required:
Proven experience working as a Database Administrator
Demonstrated experience with database backup and recovery best practices
Demonstrated experience running and creating health assessment reports
Demonstrated experience working with suppliers to deliver solutions
Demonstrated experience in Oracle Enterprise
Demonstrated experience in Microsoft SQL Server
Demonstrated experience managing databases
What will make you a good fit for the role?
Equal Opportunity Employer