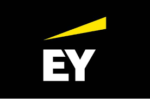 JD for SAP SD Senior Consultant:-
SD Sales, Shipping , Billing , Pricing, Credit Management , Rebates, Outputs, & Basic Functions.
Experience in preparation of functional specs for development objects.
2 E2E implementation experience
SAP-SD certification would be an added advantage
Expert in SAP SD configuration ( Including Third Party Individual PO , Sales BOM, Variant configuration ).
Experienced on IDOCs , LSMW , Batch Jobs , SAP Queries etc.
Hands on experience on Order to Cash process ( MTO, MTS scenarios) Worked in implementation / support projects on SAP SD module as lead consultant.
Should have good understanding of Integration with other modules like FICO, MM/LES , PP
Business process Mapping and Documentation.
Integration knowledge with Customer service (repair sales, warranty).
Integration with MM/FI/PP/QM/WM
Should have basic ABAP knowledge ( Function modules, ABAP Debugging )
Interacting with end -user and taking their inputs for any new requirement, preparing the Unit test case document.
Domain Industry experience.
Excellent communication skills, both written and verbally
Experience of global assignments would be preferred
Drive Functional and technical discussions
People person with the ability to work independently
Responsible for driving engagements (through the entire lifecycle)
Work closely with Solution / Project Team to have proper transition for the new solutions; Participate in local or global development projects as appropriate.
Team player, collaborative and creative.
High degree of initiative and creativity.