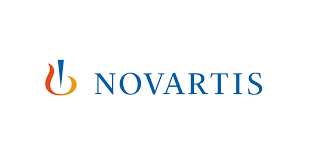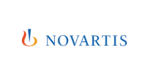 Job Description
Internal Role Title: Analyst – FFO Analytics
Location: Hyderabad; Hybrid working
About this role:
As a Marketing Cloud Email and Campaign Specialist, a candidate will enable our B2C campaign efforts within the Salesforce Marketing Cloud platform. They will serve as a subject matter expert in email marketing delivery, journeys and automation best practices. Consult and advise internal marketing stakeholders to further their digital marketing efforts through Marketing Cloud usage. Act as a trusted source of knowledge to advise clients in line with email marketing and Marketing Cloud best practices to ultimately support campaigns.
This role will be a part of our growing Data & Product Services team, and report to Team Lead – Martech Services
Key Responsibilities
• Design and delivery of B2C campaign solutions (emails, journeys, landing pages, forms, etc) including audience segmentation and research.
• Be a subject marketing expert in all things email marketing and stay on top of best practices and industry trends; ensure compliance with consumer protection laws as applicable.
• Work closely with marketing stakeholders to understand audience requirements, business goals and objectives review, campaign and deliverability metrics, making recommendations for optimization and improvement.
• Update, develop and test new email templates, and build a library of assets for retrieval and reuse.
• Perform A/B testing along with suggestions for improvement pre-, mid- and post execution.
• Design and implement, for automated email/mobile journeys using Email Studio, Mobile Studio, Automation Studio and Journey Builder, and advise clients on how to optimize further.
• Strong understanding of digital marketing KPIs, such as email marketing, and other operational marketing metrics.
• Experience in reporting and analyzing email activity using Email Studio reports, Journey Builder and Intelligence Reports ( Dataroma)
• Track record for delivering marketing automation projects in a fast-paced environment, and able to successfully keep to deadlines
Diversity & Inclusion / EEO
We are committed to building an outstanding, inclusive work environment and diverse teams representative of the patients and communities we serve.
Minimum Requirements
Essential Requirements:
• At least 3-5 years' experience working hands-on in Salesforce Marketing Cloud involving campaign strategy and execution.
• Ability to work with clients to design campaign journeys, emails and campaigns in SFMC.
• Know HTML and UX best practices for building custom templates such as forms, landing pages, emails.
• Knowledge and experience in building audiences and segmentation within the SFMC platform.
• Experience with Marketing Cloud Studios & Builders, most importantly Email Studio, Content Builder, Journey Builder and Automation Studio.
• Experience using a CDP (customer data platform) a plus.
• Understanding how to build a custom preference center.
• Have a 'can-do' attitude and be a good team player.
• Marketing Cloud Email Specialist certification is mandatory
Desirable requirements:
• Strong communication skills to make complex technical matters simple when communicating with non-technical stakeholders and client executives.