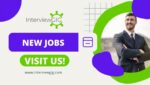 Mumbai (MSA)
Bachelor's Degree
Legal and Compliance
Roles and Responsibilities
·        Create management information reports on a periodic basis.
·        Monitor development in regulatory requirements and adjust surveillance models accordingly.
·        Review and analyze trade surveillance reports and vendor surveillance system alerts, and sign off alert completion related to employee, client and Firm trading activities.
·        Provide advice and guidance to employees on their investing and outside activities.
·        Conduct investigations on irregularities and abnormal activities and document findings.
·        Escalate unresolved issues or potential violations of Morgan Stanley's policies or external rules and regulations to his/her manager, coverage compliance and senior management of business units.
·        Process requests for T360 (Legal) vendor on-boarding/reactivations.
·        Handle legal Invoice documentation and associated exceptions.
·        Maintenance of outside counsel database and consultant's time approval.
·        Information security assessment for law firms and other vendors.
·        Co-ordinate with legal and compliance employees for entitlement related reviews and associated procedures.
What We Look For 
·        Track record of academic excellence.
·        Outstanding academic record with success in extracurricular activities, along with strong communication skills and the ability to work and interact with others.
·        Strong attention to detail and the ability to manage competing priorities.
·        Excellent written and verbal communication skills.
·        Ability to analyze and synthesize variety of data to produce well-designed and meaningful summaries and reports.
·        Adept at solving problems and developing efficient processes.
·        Experience in MS office preferably Excel.